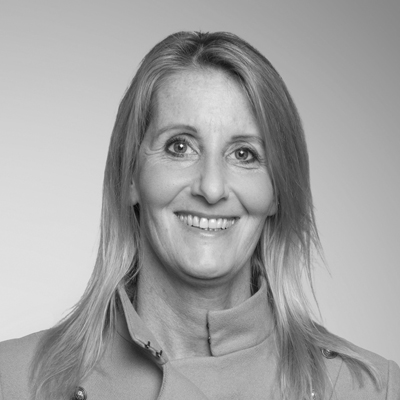 Founding Partner and Chief Creative Officer, Pearlfisher
Karen Welman is the Founding Partner and Chief Creative Officer of global branding and design studio, Pearlfisher.
A curious, creative explorer who always brings a unique and unexpected viewpoint, Karen's career has been defined by an inclination to push beyond what we can see by continually questioning what is possible. Her lifelong passion for innovation and turning great ideas into action has seen her patent numerous inventions, such as 37º, a range of temperature-regulating baby clothes featuring NASA-developed fabrics which picked up awards all over the world.
The excitement and diversity of new challenges, and the prospect of venturing head-first into the unknown, keeps Karen's passion burning as brightly as when she started out over 30 years ago. In her most recent venture, she has co-founded a family of private member's gyms in London, The Library and The Clock, which bring a bold and revolutionary approach to a staid model of fitness.