Agency:
Ogilvy & Mather India
Client:
Pernod Ricard India Pvt. Ltd.
A Salute to Great Music
Brief
Seagram's 100 Pipers' Musical Events is the brand's biggest property in India. One of its recent programs was a special Sufi Rock concert. Rekha Bhardwaj, a leading Indian singer, was playing with Nasya, a popular fusion rock band. The brief was to design a poster to announce the event.
Solution
Sufi Rock combines classical Sufi music with rock music. The idea had to bring alive the concept while giving equal importance to both Sufi and rock. The unique poster fused the jaali (perforated, latticed screen) from Islamic architecture with the 'sign of the horns', the gesture widely used by rock and metal fans. The die-cut poster was placed on different backgrounds, creating beautiful and surreal ambiences, especially when it interacted with light.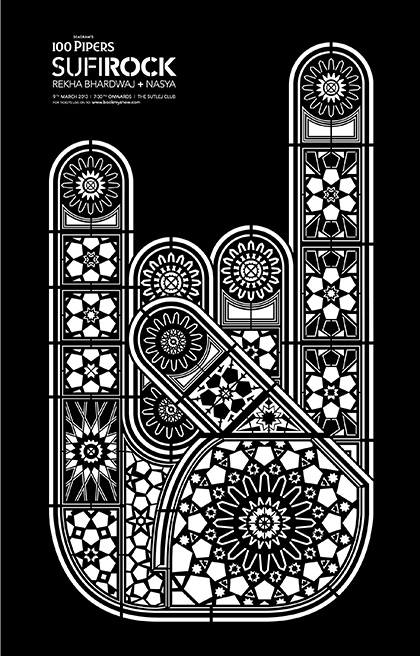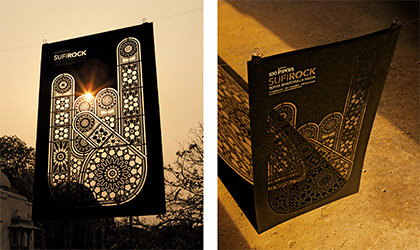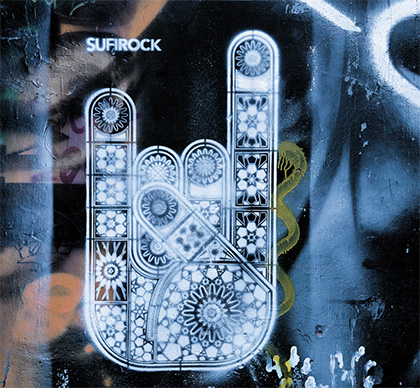 Credits
Creative Director
Ajay Gahlaut
Nitin Srivastava
Jossy Raphael
Design Director
Nitin Srivastava
Designer
Ojasvi Mohanty
Copywriter
Ojasvi Mohanty
Photographer
Manoj Kumar Jain
Illustrator
Ojasvi Mohanty
Typographer
Ojasvi Mohanty
Account Servicing
Ankur Gupta
Client Contact Person
Kartik Mohindra