National Creative Director & Senior Vice President, J Walter Thompson India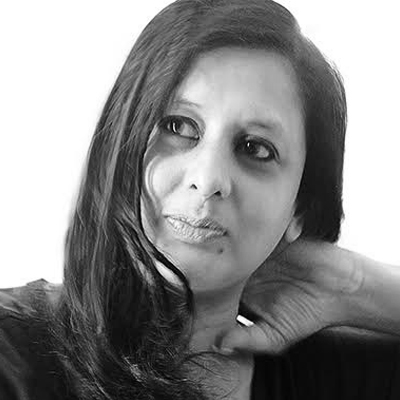 Tista started her career with Whitelight Productions India's leading ad film production company. After assisting on over 60 commercials, she joined Lowe Lintas as a writer and worked on brands like Johnson's Baby, Stayfree, Cadbury Eclairs, Cadbury Five Star and Oberoi hotels to name a few. After five years she moved to Ogilvy briefly to work on brands like Asian Paints, Sunlight, Comfort and Cadbury's Dairy Milk. Subsequently she moved back to Lowe Lintas and worked on brands like Fair & Lovely and Pepsodent for Unilever.
In 2001 she joined J Walter Thomson and in the 15 years she has been involved with some of the largest brands in India and some of the most memorable and well-loved ad campaigns. Her current portfolio includes Glaxo Smith Kline, ITC, Unilever, Godrej, and many others.
She has been ranked among the 20 most creative people in Asia, and worked on campaigns that have won numerous metals across the world including at Cannes, Clio and Spikes Asia. Recent wins include a Gold, Silver, Bronze, Finalist at AdFest; Gold, Finalists & Merit awards at One Show; Gold, Finalist at Cannes, Gold at Clio; Grand Prix, Gold, Silver at Spikes Asia, etc.
Communications that are close to her heart include sunsilkgangofgirls.com, campaigns for Aditya Birla Financial and the Lux Abhi-Ash commercial. The Mumbai office of J Walter Thompson has won over 40 metals at Goa-fest 2014 and 57 in 2015 including the Grand Prix under her creative leadership.
Over the years she has sat on the jury of several advertising festivals in India and abroad, including Cannes and D&AD.In 2015 she had the pleasure of being the only Asian on the inaugural Glass Jury at Cannes, that honours gender diversity in communication.
Tista is a student of English Literature and life. Having worked on global brands she believes an idea and insight can cut across geographies and connect with culture. Her ability to simplify things and find a human connection is what makes her approach to communication relevant and meaningful.