Agency:
Leo Burnett Mumbai
Client:
Indian Red Cross Society
Christmas is all about gifting and sharing . We decided that this year we will give people the idea of giving a unique & precious gift: BLOOD.
To drive maximum people to the Red Cross blood banks during Christmas, we designed a poster with a special gifting message – GIFT BLOOD THIS CHRISTMAS. Because what gift could be more precious than blood itself?
These blood donation posters were put up in waiting areas of several clinics, hospitals, and card & gift shops.
People's overwhelming response at our blood donation centres proved that our message was conveyed in the true spirit of giving and many people's Christmas was made special.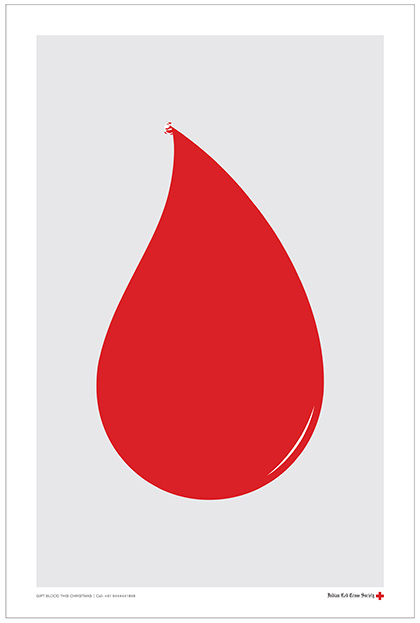 Credits
Creative Director
KV Sridhar
Nitesh Tiwari
Kapil Sawant
Sujit Sawant
Design Director
Payal Juthani
Designer
Payal Juthani
Amit Thakur
Copywriter
Manish Patel
Typographer
Payal Juthani
Amit Thakur
Account Servicing
Suman Cuppala
Client Contact Person
Thiru.M.S.M.Nasruddin