Agency:
Beard Design
Client:
TiE Bangalore and Unstoppable India
The Start-up Festival was an event energize the entrepreneurial ecosystem in Bangalore and position it as the Start-up Capital of India.
We worked with the team at Start-up Festival to help them create series of posters, advertisements, standees, event backdrops, flyers, maps and other event collateral to "brand" the event with a unified aesthetic style.
Overall, our design approach was to stay away from the clichéd stock images usually associated with business and entrepreneurs. We created a unique style with a combination of illustrated and typographic elements, used consistently with a narrow set of colors to aid recognition.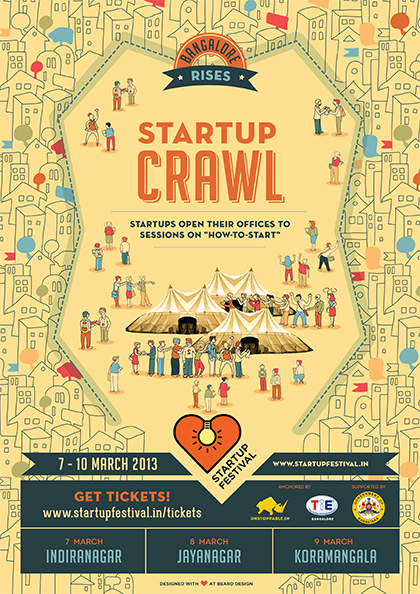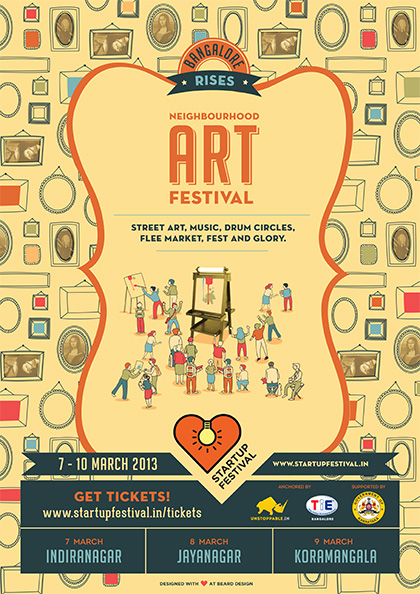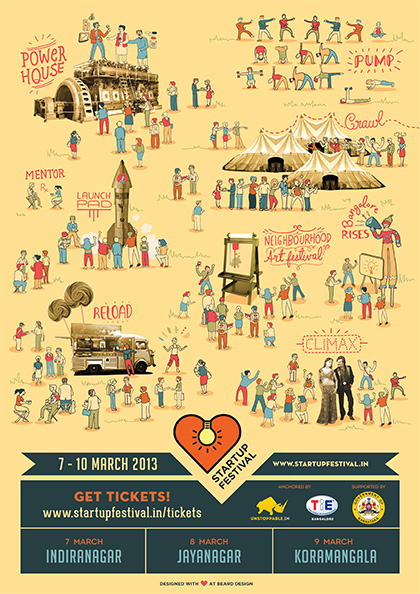 Credits
Creative Director
Abhisek Sarda
Design Director
Fatema Barot
Designer
Fatema Barot
Ankita Shinde
Vishant Naik
Copywriter
Abhisek Sarda
Illustrator
Fatema Barot
Typographer
Fatema Barot
Printer
Niyoga Creation
Account Servicing
Robin Dhanwani
Client Contact Person
Shashikaran