Agency:
Locopopo Designs
Client:
Varnam
The 200 year old Lac-turnery craft from Channapatna, Karnataka is widely known as a toy-craft. Varnam's effort has been reinterpret these toys as functional products for living spaces.
The design for packaging of these products focused mainly on – (1) Creating awareness about the craft (2) Showing it's utilitarian value (3) Creating a look that is in sync with current times and (4) a packaging that is easy to transport, store and assemble at the retail end.
This functional design has given these products shelf-space in major boutiques across the country and garnered eye-balls from both, the people and press.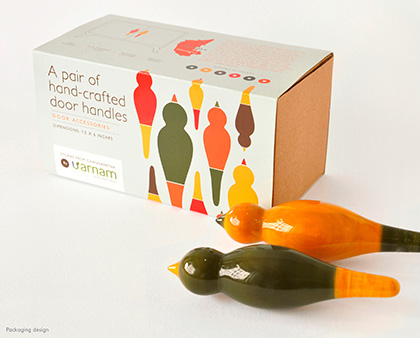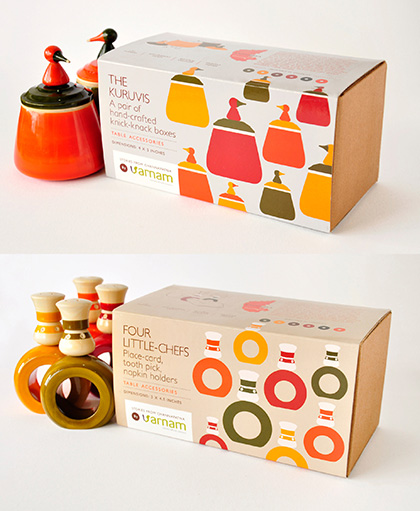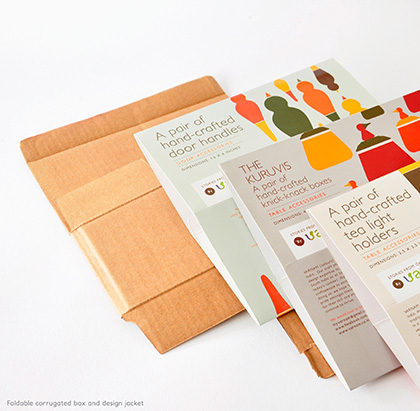 Award

Credits
Creative Director
Lokesh Karekar
Karthik Vaidyanathan
Design Director
Lokesh Karekar
Designer
Lokesh Karekar
Copywriter
Karthik Vaidyanathan
Photographer
Lokesh Karekar
Illustrator
Lokesh Karekar
Typographer
Lokesh Karekar
Printer
Canara Prints, Bangalore
Client Contact Person
Karthik Vaidyanathan