Founder, Goodstuphx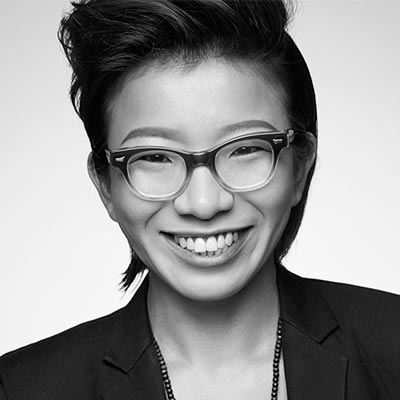 An award-winning digital marketing specialist with over a decade of experience in both traditional and digital media for over 30
global and local brands, Pat is the founder of GOODSTUPH – the Social Marketing Agency of the Year 2015, and Event Marketing Agency of the Year 2015.
Voted by both Prestige Singapore and Her World Singapore as one of Singapore's top 40 under 40, Pat is also the founder of Another Good Thing, a social laboratory dedicated to digital solutions, and GOOD CHI, the activation arm of GOODSTUPH.
Pat's works have been recognized and featured on leading international publications, including The New York Times, Fast Company, PSFK, Complex, Core77, and Trendhunter.
Never to rest on her laurels, Pat launched an online retail label, THE DAMN GOOD SHOP,
in 2013, seeing over 15,000 unique visitors by its rst month of commencement. The label has been featured by leading local traditional and digital media, including 8 Days, The Straits Times, Nylon Singapore, Catalog Magazine, and Time Out.
Pat's passion for the business has taken her around the world from Nairobi to Bangkok, conducting talks for both agencies and multinational clients alike, such as JWT Asia, DDB Singapore, Nike Asia, Unilever, Estée Lauder Group, SingTel, Lenovo and more.