Chief Creative Officer, FCB Ulka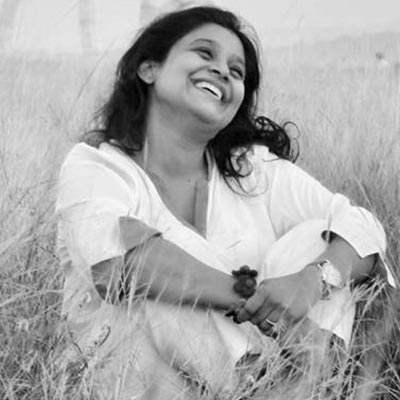 Twenty-two years ago, Swati Bhattacharya joined JWT. In her first 3 months, she helped create an iconic campaign for Maggi Noodles. Soon, Swati was rising up the ranks, a young woman driven by hunger and excitement to see her 30-second spot on TV. From speaking with her, it is evident that Swati believes in the art of advertising.  She says advertising has given us the ability to entertain people with our thoughts.  This brings responsibility along with it: The responsibility to educate our audiences and perhaps, "…catch society off guard"—something that she enjoys being a part of with her creative work. In 2015, Swati set up Dentsu Mama Lab as Principal Partner.
Swati started her career as a copy trainee at JWT. A young woman driven by hunger and excitement to see her work on air, she made her mark very quickly. Today, not only is she a creative force to reckon with in the industry but also a champion for the cause of women. Her passion in helping women find their place in the sun is evident in her short films and blogs. Swati believes in the development of talent at every level and endorses the idea of building a culture that invests in bringing out the true potential in people. She strongly feels that 'being good' is not enough but supporting people and pushing them to 'be brave and real' is where we really need to focus.
Swati is impassioned by talent and believes in the development of it. She believes that we can encourage this quality by creating a culture that invests in the talent each of our employees has. Her human stories have won her India's highest award in cinema, the Dadasaheb Phalke Award, in 2014 for best screenplay. Her short film 'Double Shift' featured in the Toronto, Vancouver, Kolkata and Mumbai International short film festivals and went on to win in the best short film, best soundtrack and best cinematography categories.