NCD, JWT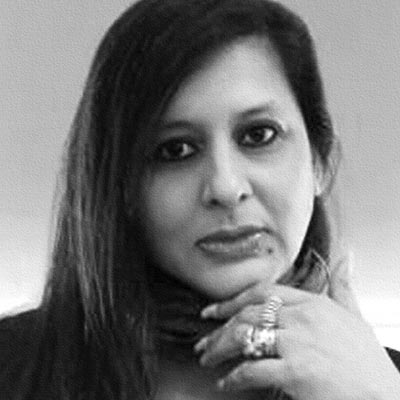 Tista started her career with Whitelight Productions and learnt how to mop studio floors, what not to order for lunch, why film people hate agency types and a whole lot about shooting advertising commercials. After assisting on over 60 commercials she started as a writer at Lowe Lintas, where she worked on Johnson and Johnson, Fair and lovely, Pepsodent, Unilever, Cadbury's and Oberoi hotels to name a few. Then a stint at Ogilvy followed with a second innings at Lowe.
Same clients. Same Brands. Different advertising.
And then a move to JWT.
After 11 years of literally growing up amidst big brands, big ideas and big thinking she is NCD & Sr. Vice-President India and as enthusiastic about coming to work as she was on the day she joined. Currently as NCD, India she was ranked 20th most creative person in Asia – and has contributed to making the Mumbai office the most creative branch in the JWT network in Asia. Recent wins include a Gold, Silver, Bronze, Finalist at AdFest; Gold, Finalists & Merit awards at One Show; Gold, Finalist at Cannes, Gold at Clio; Grand Prix, Gold, Silver at Spikes Asia, etc. Campaigns close to her heart remain sunsilkgangofgirls.com, campaigns for Aditya Birla Financial and the Lux Abhi-Ash commercial. Godrej Corporate, Goodknight, Set Max, Sunsilk, Godrej Appliances, Lux, ITC Engage Deosprays being her the recent campaigns. The Mumbai office won over 40 metals at goa-fest 2014 including the much coveted Grand Prix for the Genomusic project. And 2014 jury member at D&AD and Cannes Lions in the Outdoor category.
Tista is a student of English Literature and life. Having worked on global brands she believes an idea and insight can cut across geographies and connect with culture. Her ability to simplify things and find a human connection is what makes her approach to communication relevant and meaningful.
2015 jury member at the first ever Cannes Glass Lions for ideas that celebrate gender equality.